We Are Bunch Bikes
As North America's largest front-load cargo bike brand, we are forever changing the way that families bike together.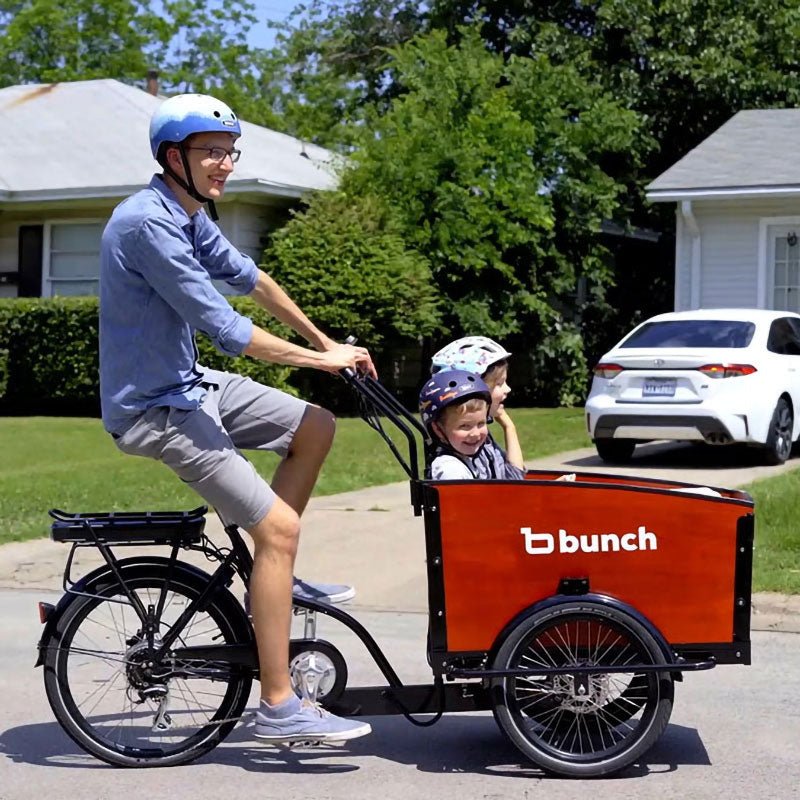 Our Story
A life-long bike enthusiast, founder Aaron Powell started Bunch Bikes after falling in love with Scandanavian bicycle culture on a family trip to Malmö, Sweden in 2016. It was here he first discovered cargo bikes, and for a whole summer, he rode with his daughter every day just like the locals did.
But after coming back home, Aaron was unable to find a reasonably-priced, quality-made cargo bike to buy for his family. So he made it his mission to share the joy of family biking and bring cargo bikes to North America.
Launching Our Company
We become one of the first companies to bring electric front-load family cargo bikes to North America. We choose a direct to customer model to make our bikes accessible to as many families as possible.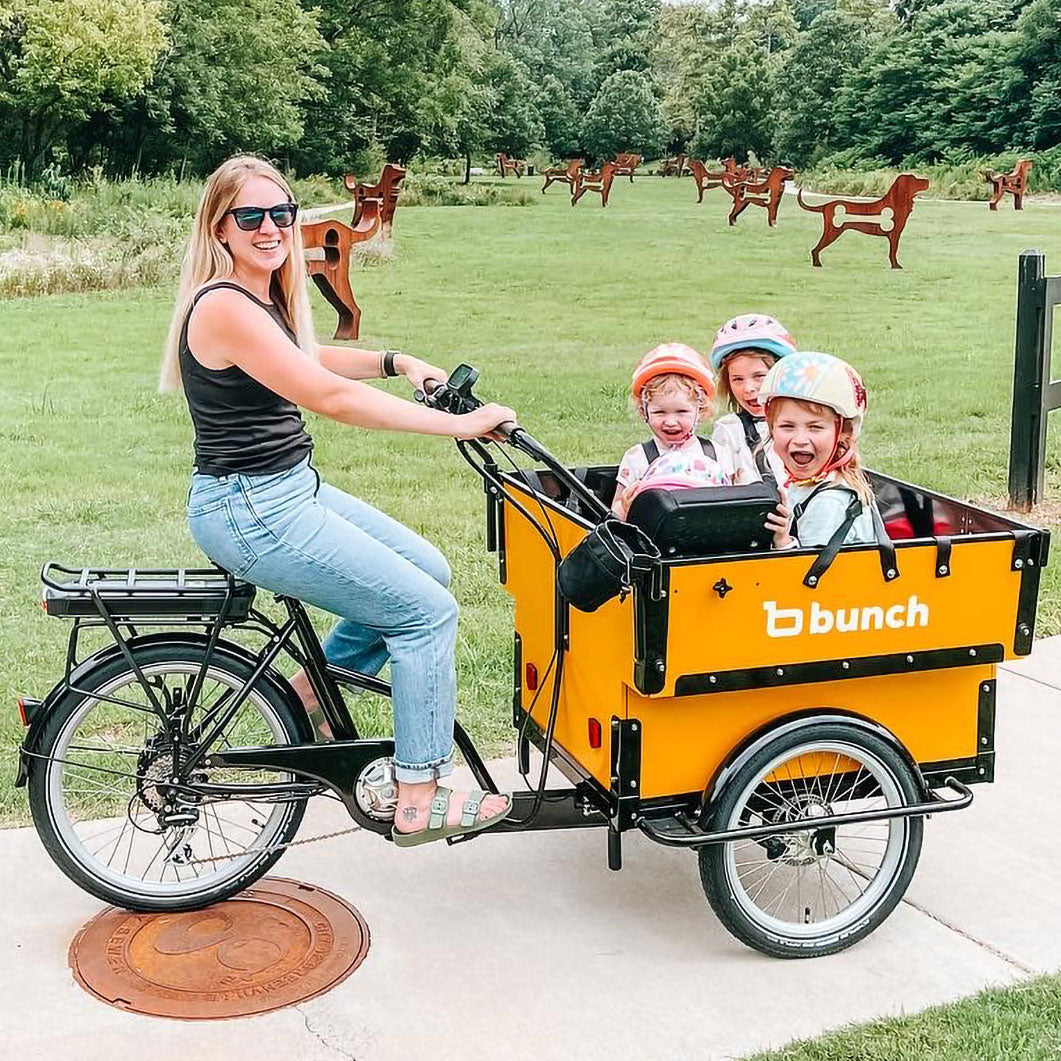 The Preschool
Inspired by daycare bikes our founder Aaron saw in Sweden, we launched The Preschool, which quickly became popular among daycares, preschools, and large families who had never before had a way to bike together.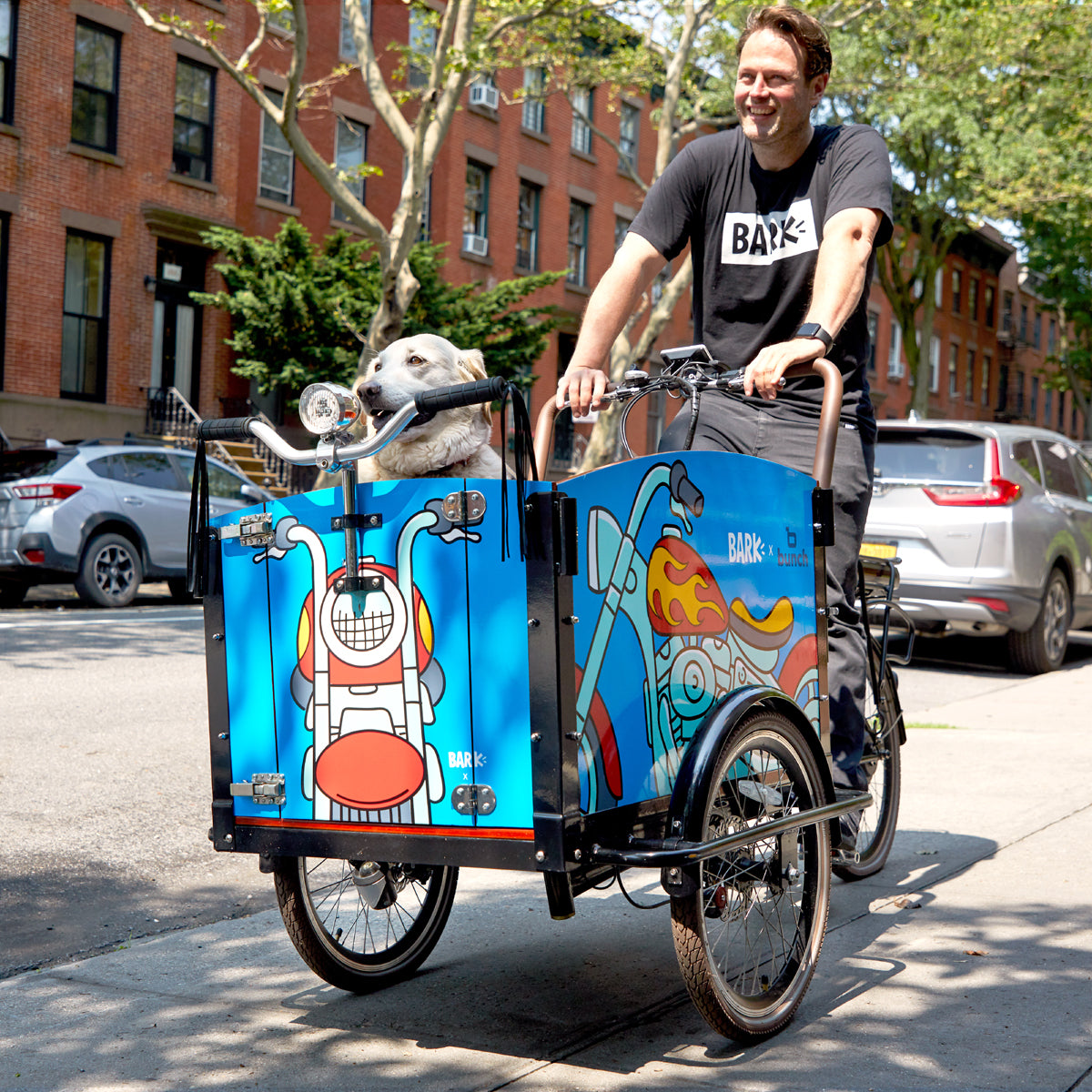 The K9
We partnered with Bark to produce The Bark, a limited edition, motorcycle-themed dog bike, which was featured in People magazine. This led us to create the K9, the first cargo bike in America made just for dogs.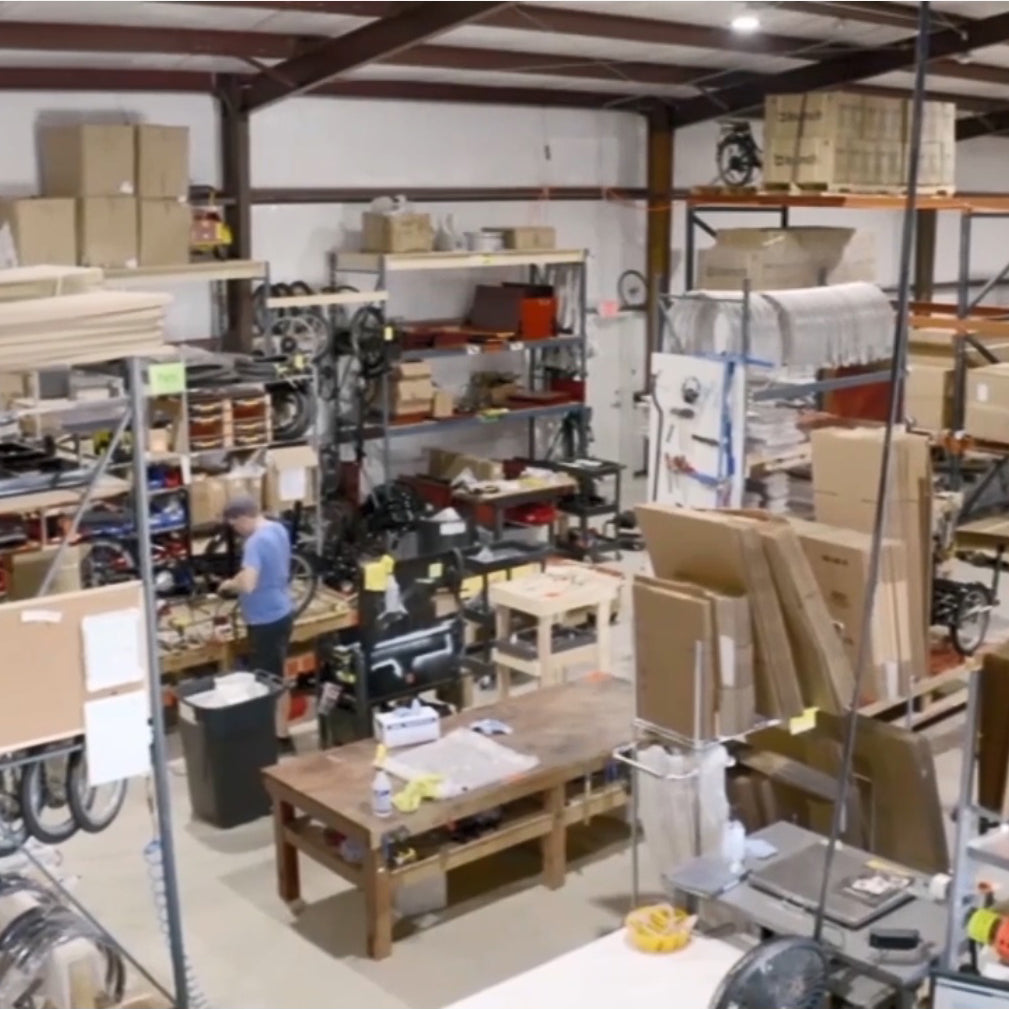 Growth and Challenges
We gave our bikes a major upgrade with the launch of the 2020 edition, and the pandemic caused our bikes to explode in popularity. However, we soon faced severe supply chain challenges that made it hard to keep up with demand.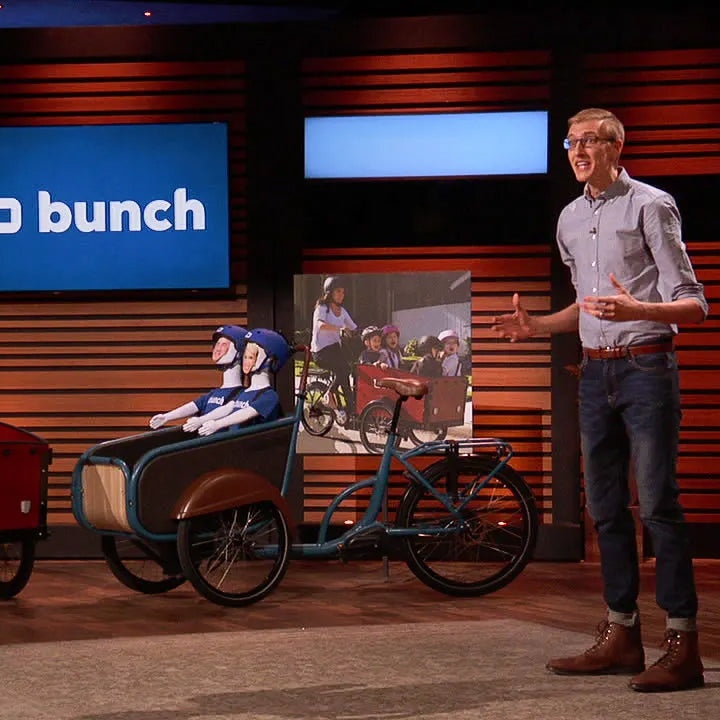 Shark Tank Success
We appeared on ABC's Shark Tank and got a deal with 2 sharks, Barbara Corcoran and Robert Herjavec. Seen by millions, this helped bring electric cargo bikes into mainstream American conciousness.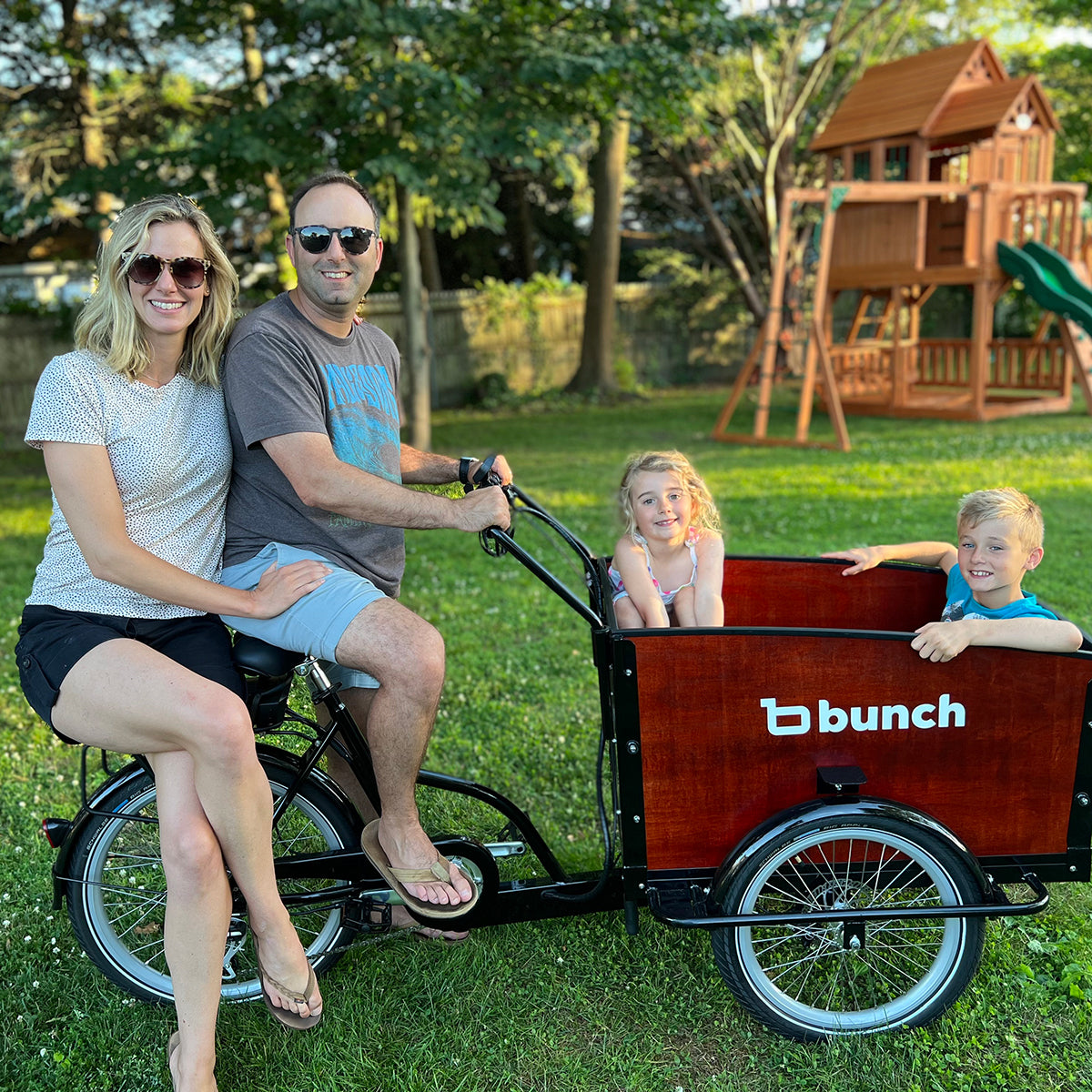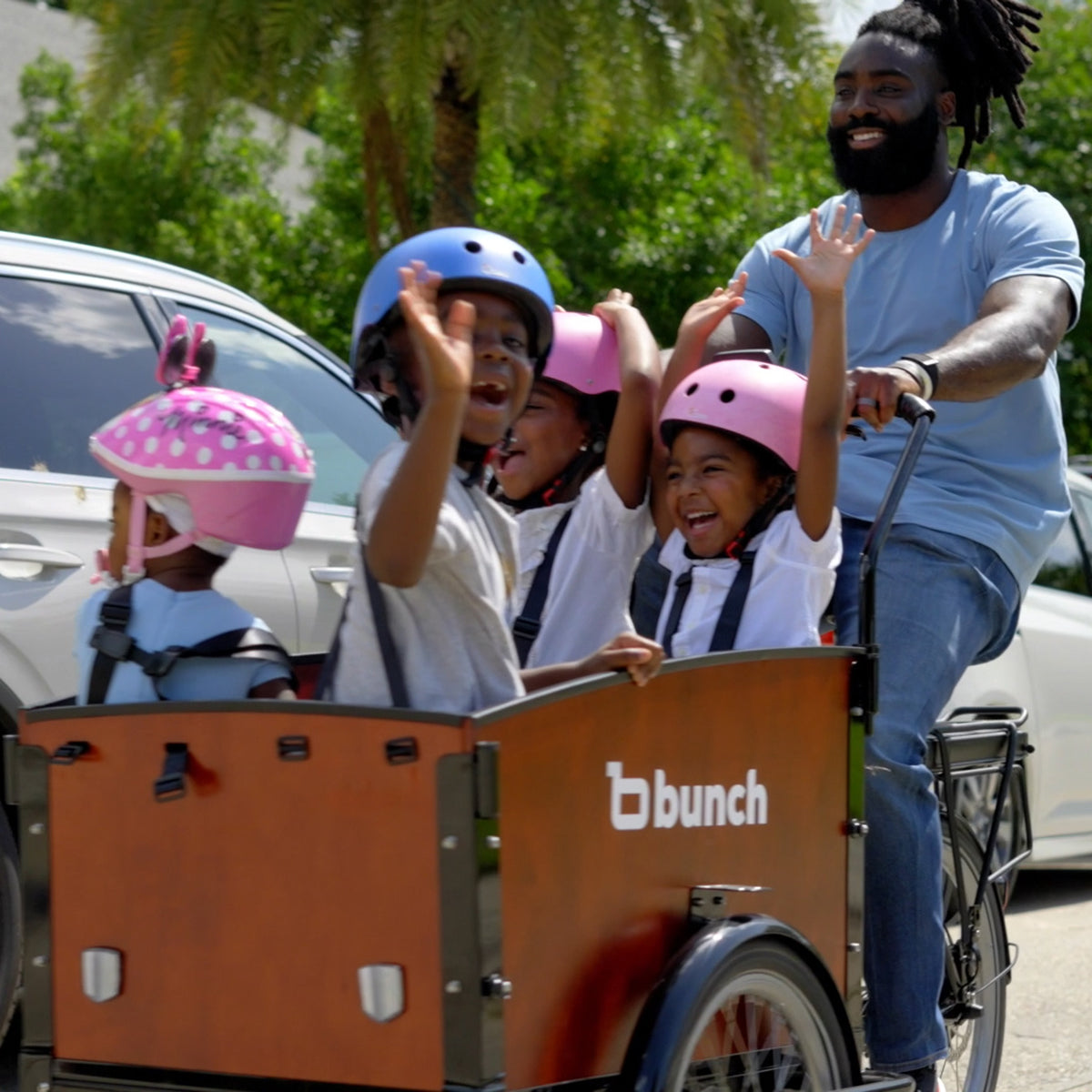 Innovation and Expansion
With six years of experience and feedback from thousands of happy customers across North America, we're now focused on innovation and bringing the most reliable family cargo bikes to market for years to come.