Electric Cargo Bikes For Families
View all
Why Bunch?
Learn what makes our bikes unique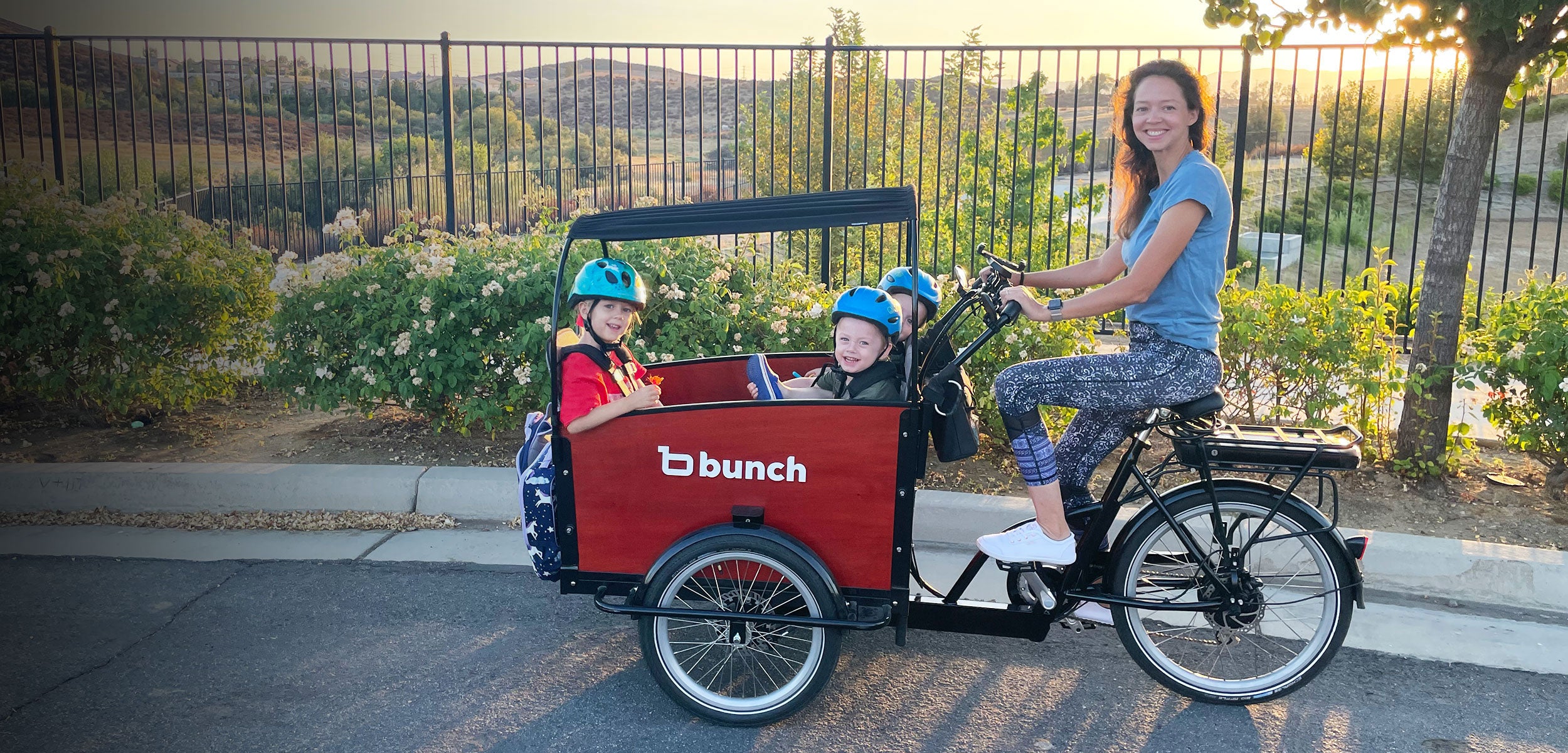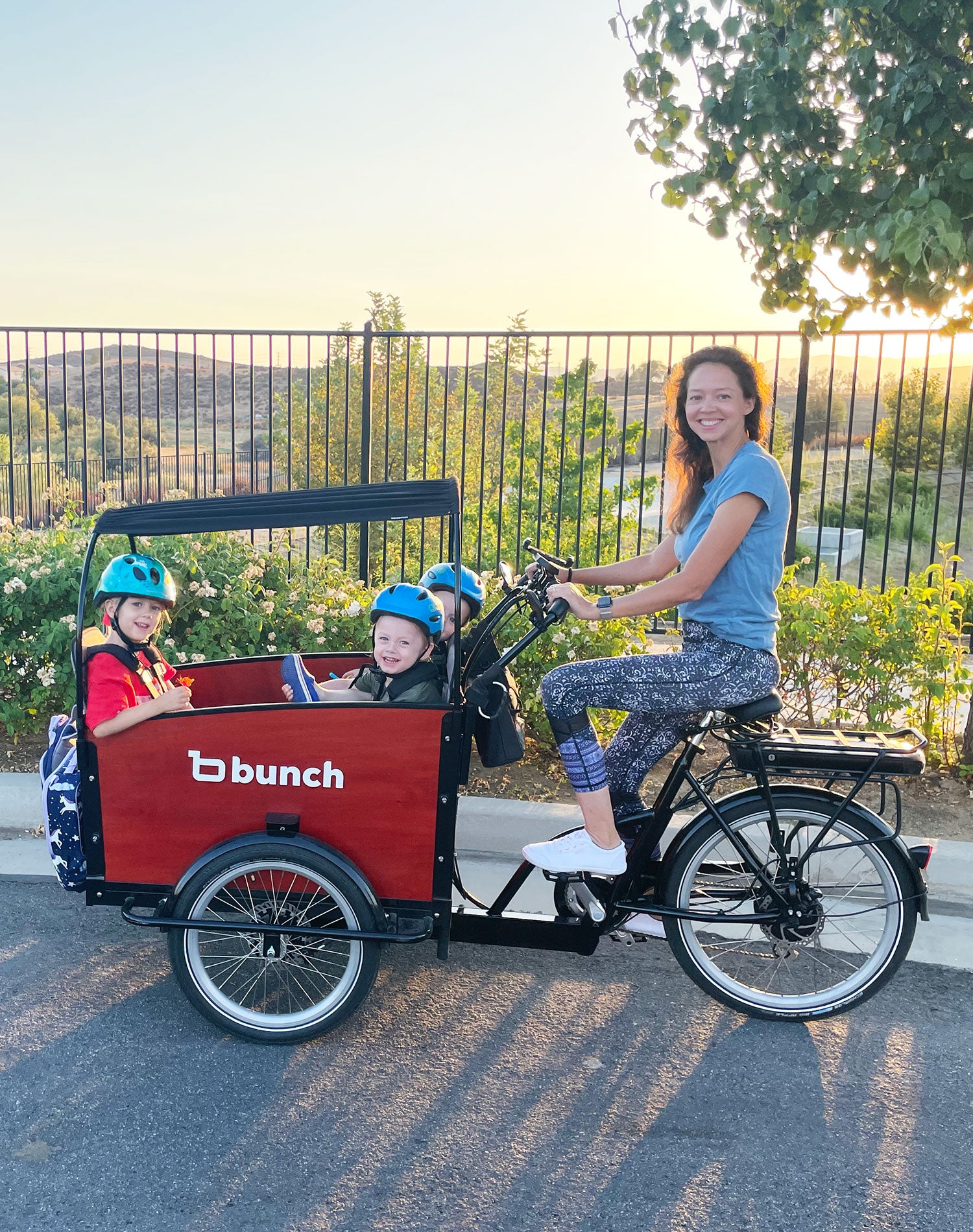 Trike Stability
Three wheels make the bike easy to start, stop, and handle, even for beginners.
Kids In Front
So you can talk, laugh, sing, and enjoy the ride together. Seatbelts included!
Powerful Electric Assist
With 500w of power, your family will soar - even uphill, even fully loaded!
Our Community
We're proud to take exceptional care of our Bunch families. We're here to make your bike life easy, accessible, and fun!
Safety First
We use quality components and build and test each bike in our warehouse in Texas. That's how we ensure safety for our kids - and yours.
Ditch the minivan
Turn everyday errands into family adventures.
Bring joy and movement to your morning routine.
Make magical memories together.
Choose a lifestyle that's more active, more sustainable, more spontaneous — and a whole lot more fun.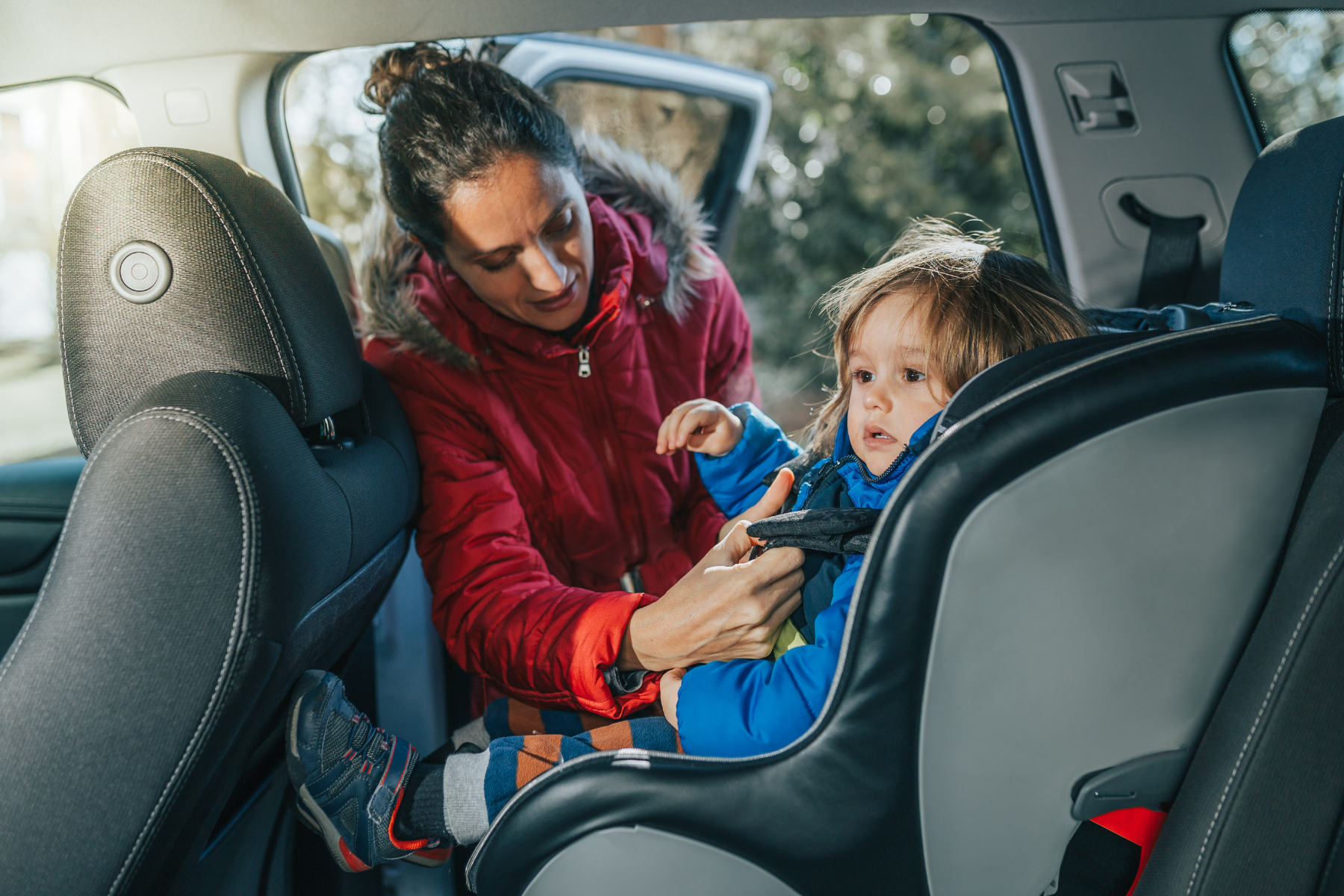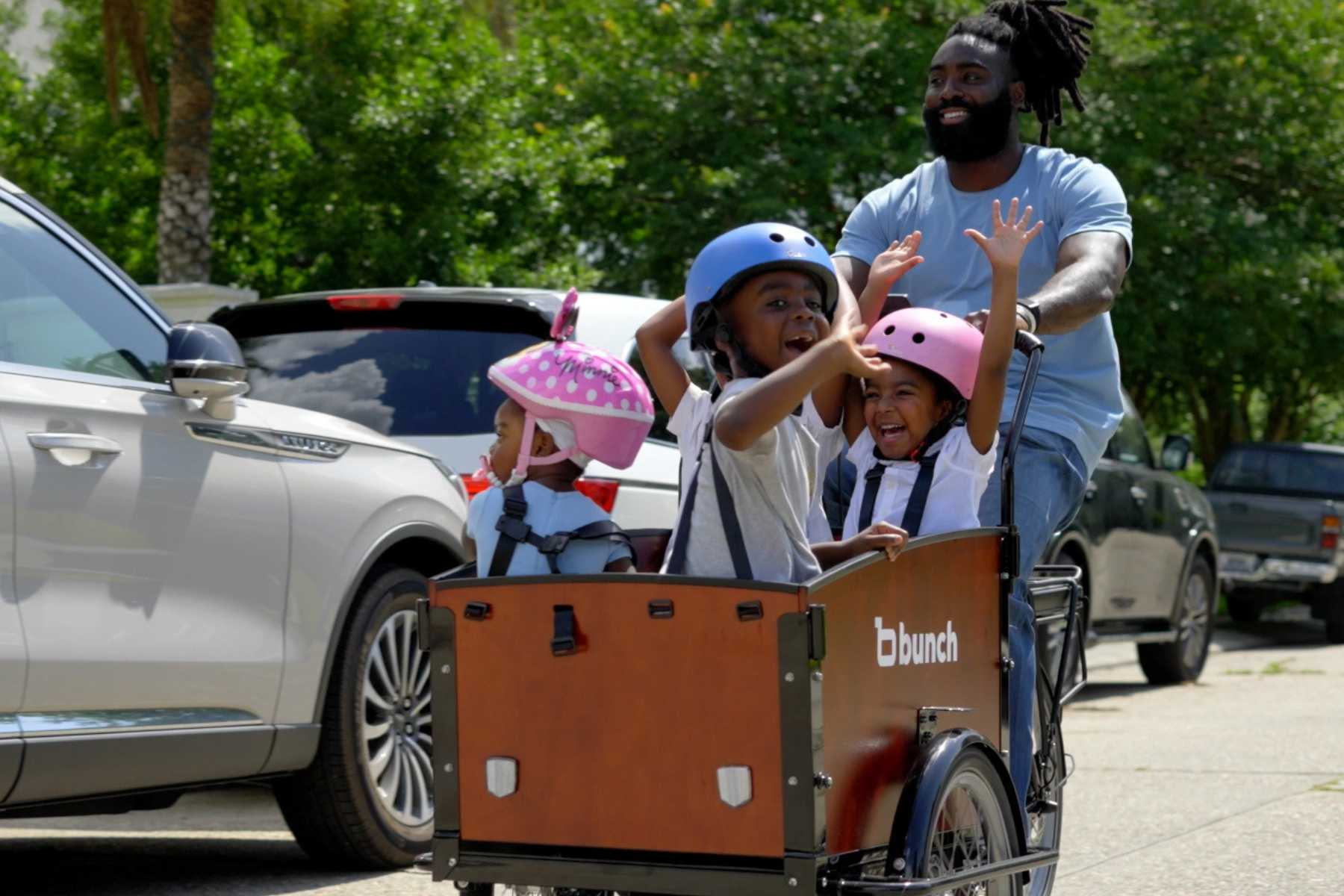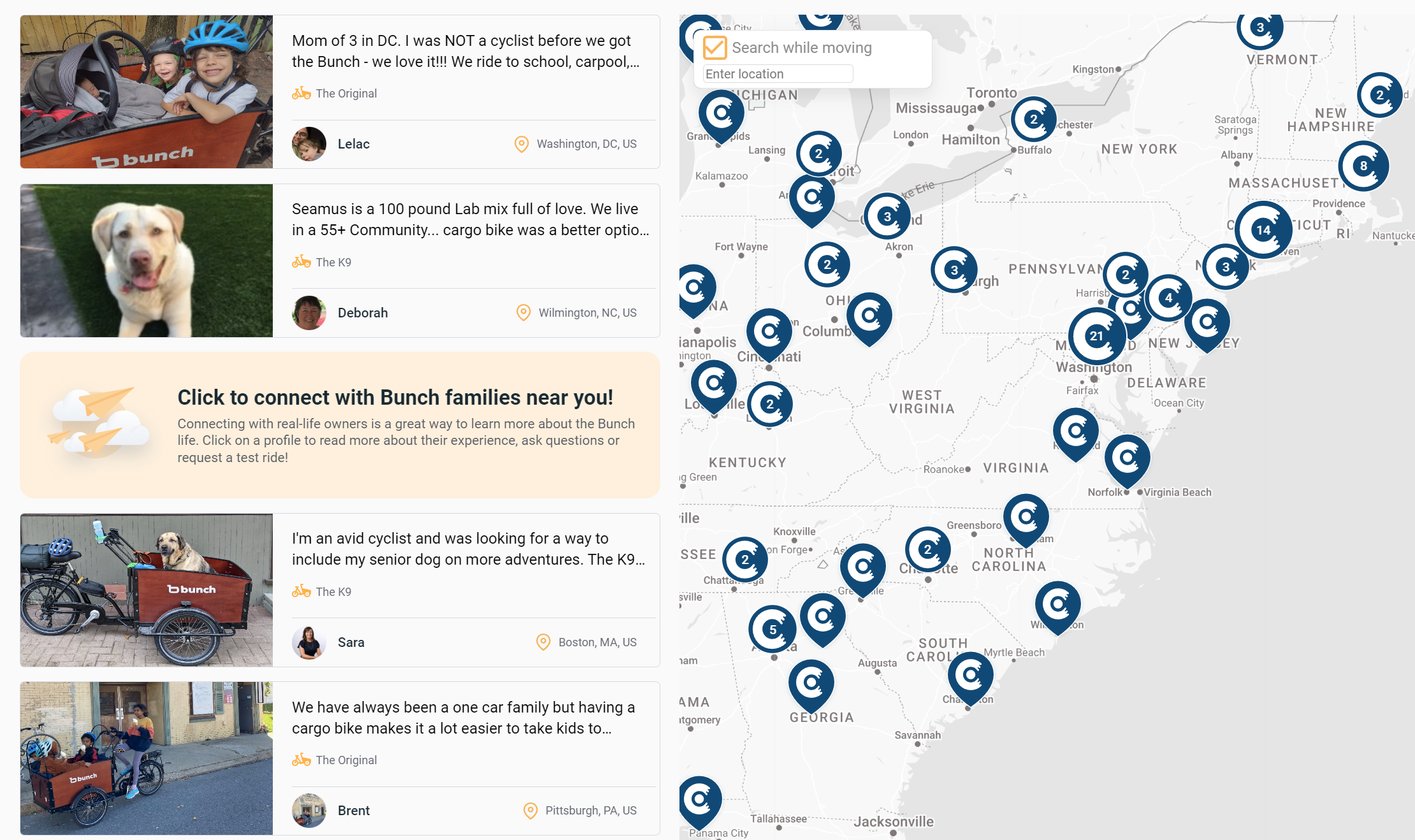 Try Our Bikes
Meet a Bunch Squad member in your community to test ride a Bunch Bike in person
Find A Test Ride
Read Our Reviews
Real customers, real feedback! We never filter our reviews.
Read more
Perfect Purchase
I have had my Bunch Bike for only one month and in that time it has completely transformed the way my family and I get around. We put over 100 miles on it already. My kids, aged 7, 3, and 3 all love the bike and they are so happy when we go anywhere on it. I am so thankful we made this purchase for our family. It has gotten us out of the house more often and is keeping my spouse and I in shape as we bike the kids around the neighborhood. This bike is a full car replacement and it costs less than just the options would on a new car.
My new minivan!
I've had it for two weeks now, and not looking back! This will be my new vehicle. It's so zippy if you need it, but also able to cruise without pedal assist. If you are looking into a stable, zippy, crazy-awesome cargo bike, this is the winner.
A whole new world
This bike is absolutely amazing. We have triplets and it is so fun, our girls love it, it has expanded our footprint, saves at the gas tank, easy to ride, and more. It's an amazing bike and one of those things you hope will be great and it has exceeded that and has made our life better. 10/10 highly recommend.
"I see more of the world, moving at my children's pace and looking through their eyes."

"Between me and my husband, we've put 12 thousand miles on our bikes in the last couple of years. When I think about that number, what it means most to me is how many minutes I spent having fun with my kids outside."

"The Original is less bicycle and more three-wheeled minivan"

"There's no denying the fact that my husband and children love this bike... they happily piled the box up with blankets and snuggled in."

" Not driving everywhere has given us so much freedom, and the kids jump up and down in excitement every time we get ready to use it." "I love Bunch Bikes, my kiddos love Bunch Bikes, even the dogs love them! Great product and great team behind the vision."