Filters
Sold out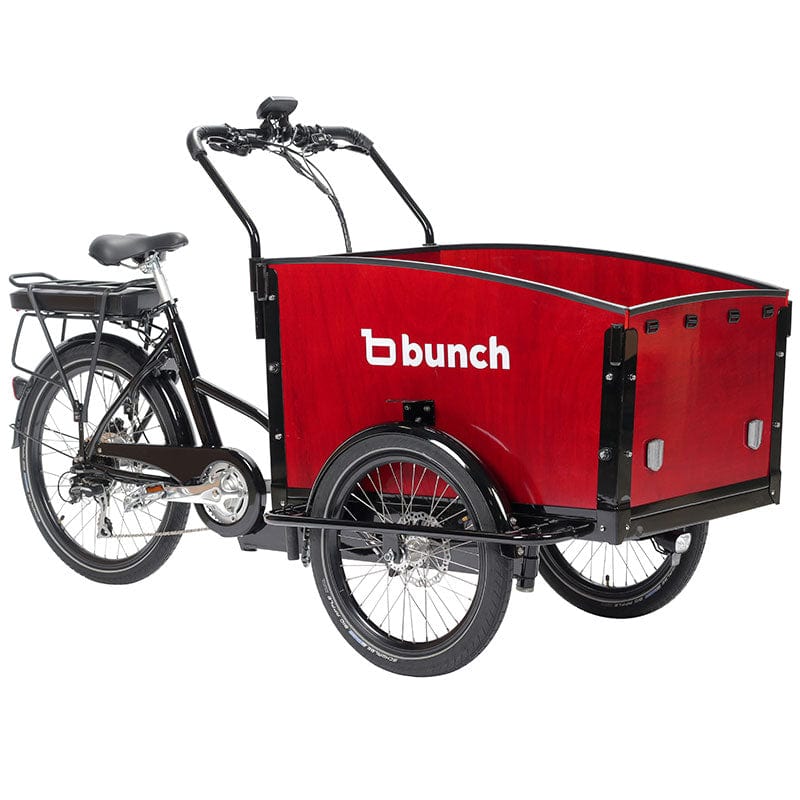 Sold out
Sold out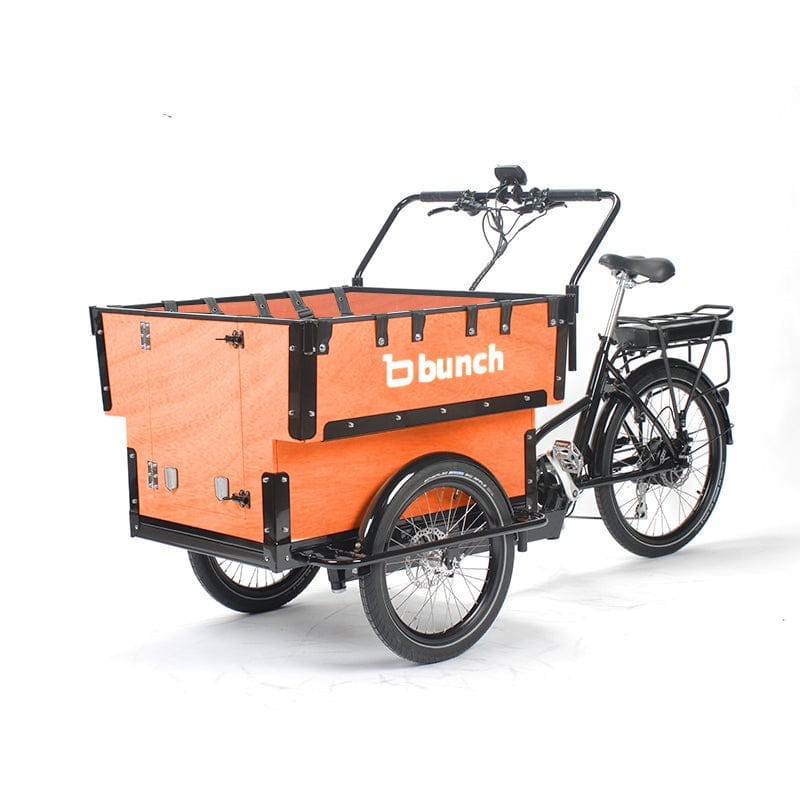 Clearance Bikes - Open Box Cargo Bikes For Sale
Occasionally we are able to offer an open box Bunch Bike at a significant discount. These bikes may have been tested by a reviewer, used for a demo, or returned by a customer during the 14-day trial period.
These discounted cargo bikes are in Open Box condition, with up to 50 miles on the odometer. They may come with cosmetic blemishes or signs of light wear that do not affect functionality.
We do guarantee that they will work perfectly for you, and they are covered by our standard 12-month warranty.
Cargo Bike Discounts - Cargo Bikes On Sale
Our pricing is already very aggressive, so we don't typically run too many big sales. Instead, we offer ongoing discount programs for families with special needs and for folks who work in healthcare, education, first response, or the military.
When available, we also offer discounted bikes through our Open Box program. Within the listing for a Clearance bike, you can click on the green rectangle at the bottom of the page to be notified when a lightly used bike becomes available. These bikes typically go out of stock quickly - if you see one, buy it today!
Affordable Cargo Bikes vs. Cheap Cargo Bikes
A high-quality electric cargo bike is an investment. Our prices reflect the real costs of top-of-the-line components, cutting-edge engineering, and legendary customer service.
Building our bikes in the US, rather than importing them from Europe, allows us to keep our prices low relative to other top family biking brands like Urban Arrow, Tern, Babboe, or Riese & Muller.
We do also strive to keep our bikes affordable and accessible for as many folks as possible through our discount programs as well as our clearance bike waiting lists.
Closeout Cargo Bike Deals
If we transition to a new model of bike, we may offer closeout deals on older models. Within the listing for Clearance bikes, you can sign up to be notified of clearance or closeout bikes becoming available. Click on the green rectangle button at the very bottom of the page! Inventory for discounted bikes is extremely limited, so we sell these bikes on a first come, first served basis.