Shop Electric Cargo Bikes
Test Ride our Cargo Bikes
Meet up with a Bunch Squad member in your community for a local test ride.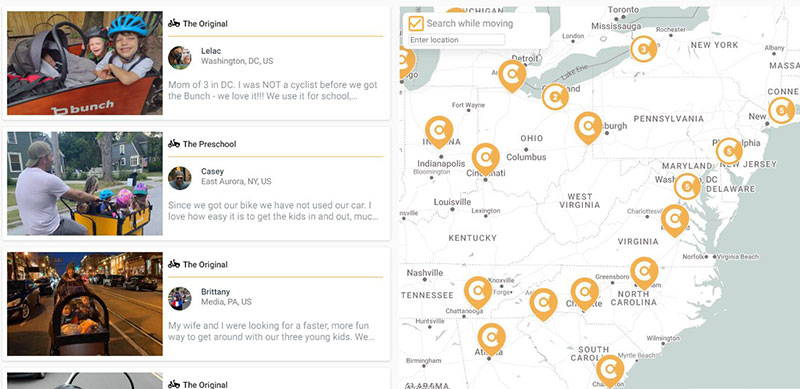 What Real Bunch Family Bike Owners Are Saying
"Worth every penny, and my kids can't get enough of it!!!"
- Lindsay R, Original Owner
"The best customer service experience I have had on any product ever!"
"This bike has enabled us to explore places with our dogs that we couldn't visit before."
Join the community of Bunch Bike owners experiencing the joy of family biking.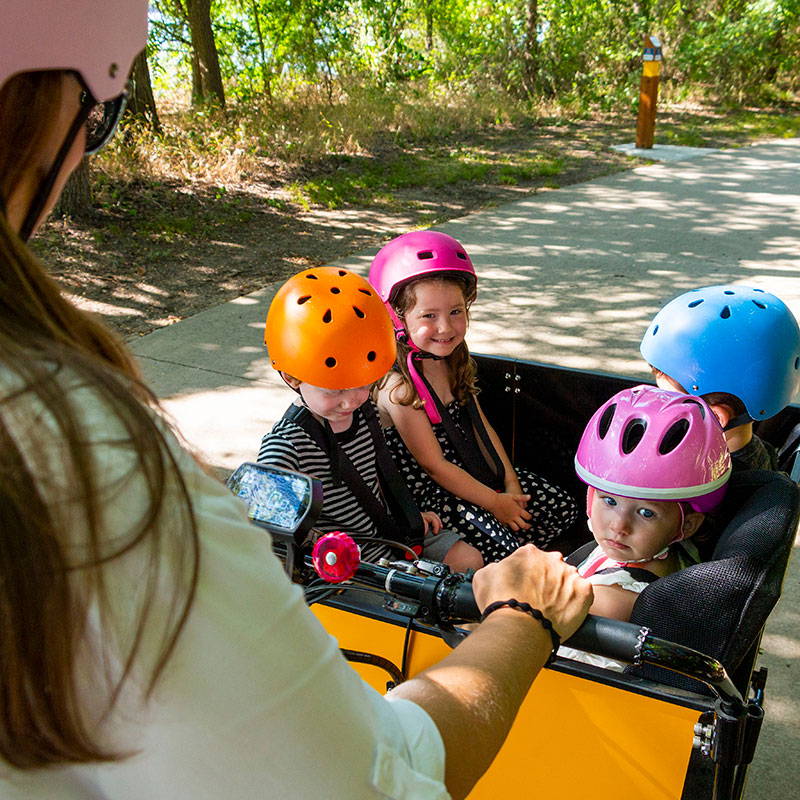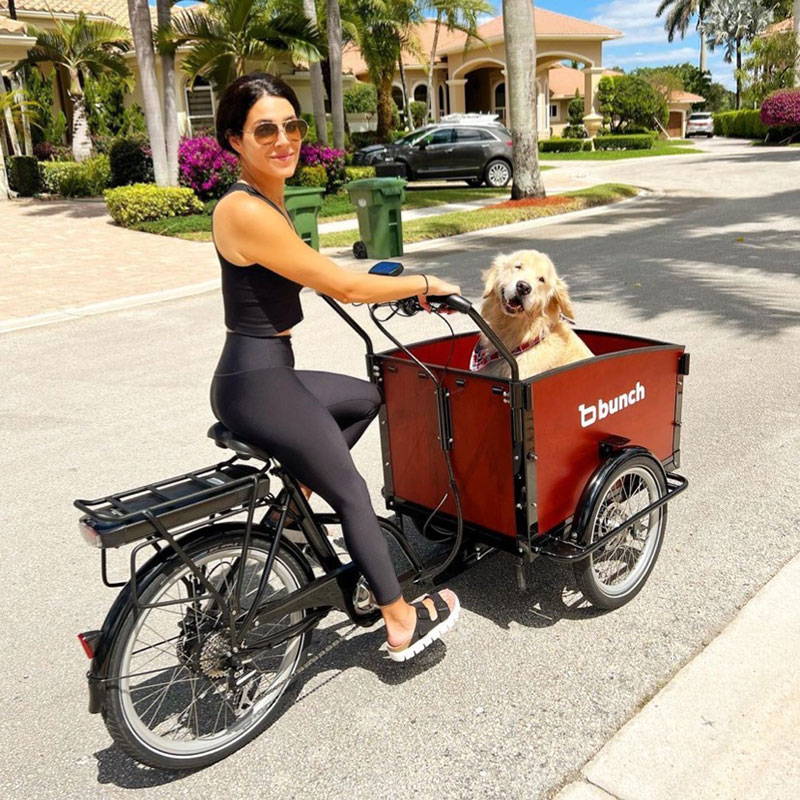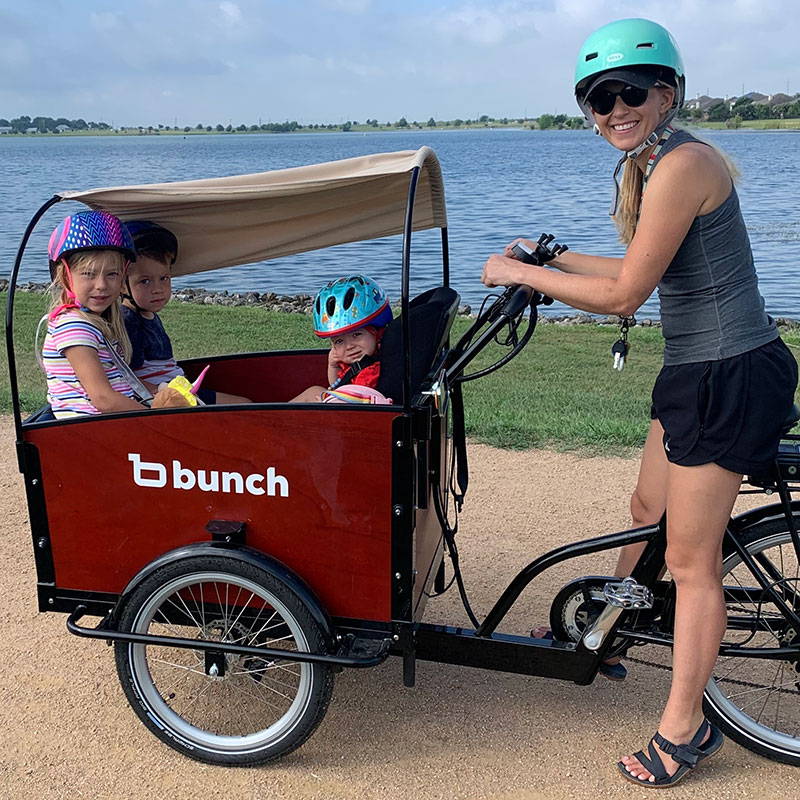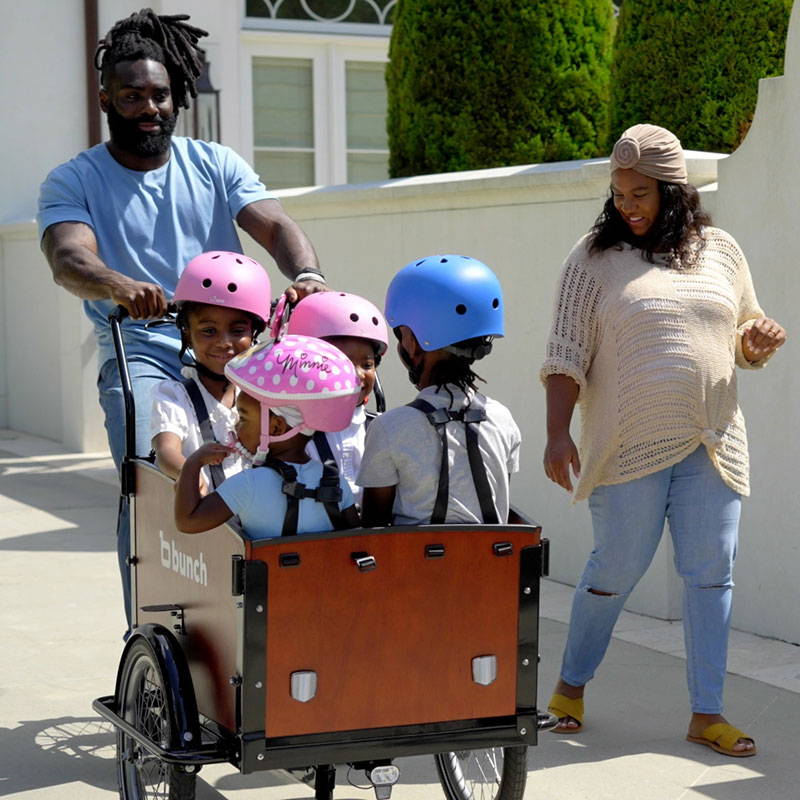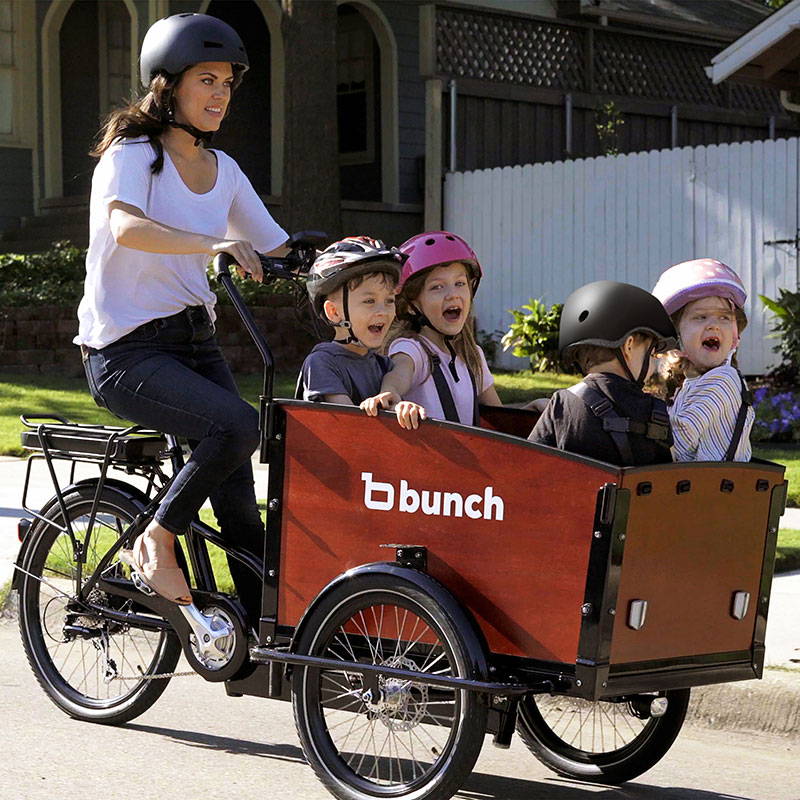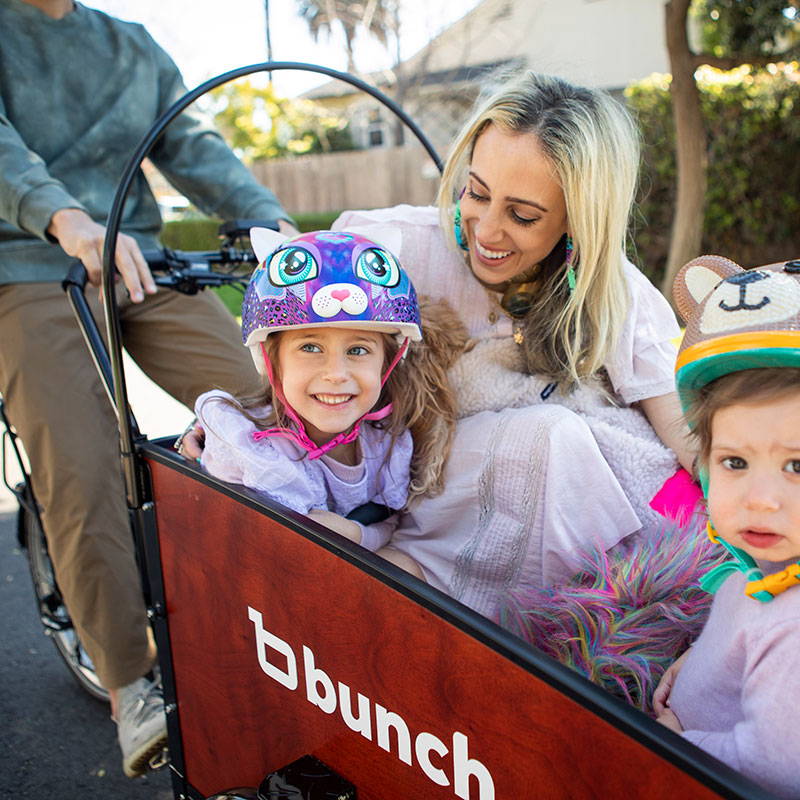 See what the e-bike experts have to say about our family cargo trikes.
Arrives fully built and ready to ride
If you don't love your bike, we'll come pick it up and give you a full refund. Seriously!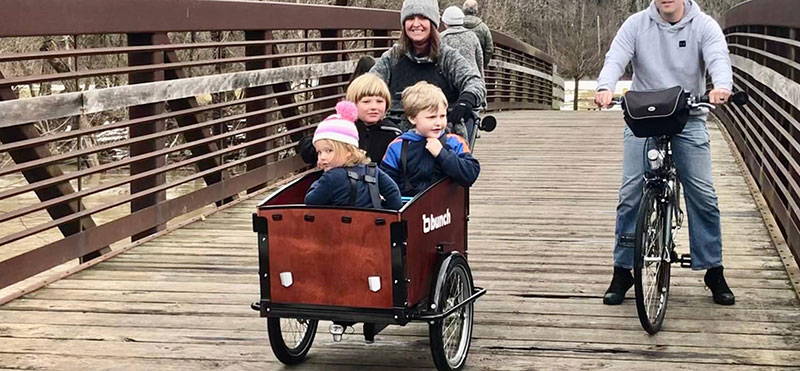 A surprise Bunch Bike for Christmas brought her special needs family new freedom, helping to head off meltdowns, get more fresh air and exercise, and manage her family on the go.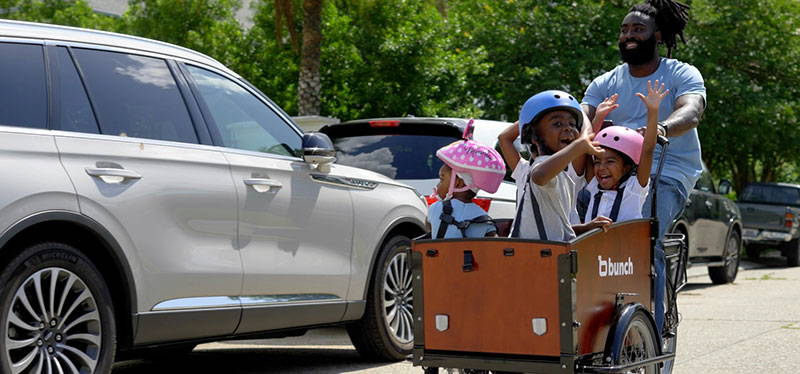 All-Pro NFL Linebacker Demario Davis shares how the Bunch Bike electric cargo bike fits into their family first lifestyle as they strive to make together time a priority.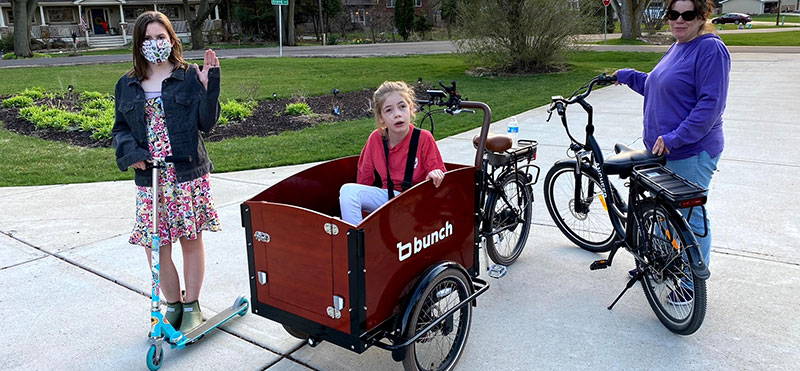 Bunch Bikes customers with children with special needs and disabilities share their stories and expierences riding a Bunch cargo bike.