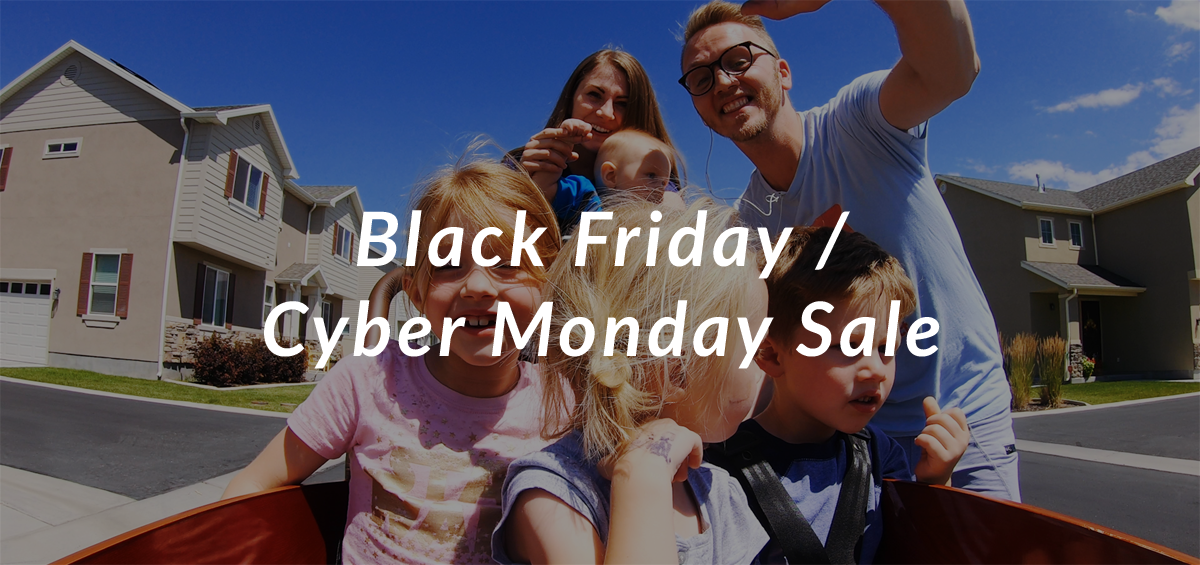 Black Friday / Cyber Monday Sale Starts Now
Free shipping on bikes ($399 off)

15% off all accessories

Our biggest sale of the year!

When does the sale start?
Now! If you're reading this, then the sale is happening!
When does the sale end?
The sale goes through Midnight PST on Cyber Monday (Dec. 2nd).
Is there a code that I need to enter?
No. Just add to cart and checkout, and the discounts will be automatically applied.
Can the sale be combined with other discounts?
Yes! Any other discount codes can be used on top of the sale price.
Do I have to buy a bike to get the 15% accessory discount?
No. The 15% discount is for any accessory order, with or without a cargo bike.
How long will my order take to ship?
Cargo bike orders will ship within 4-10 business days. All orders placed during the Black Friday / Cyber Monday sale are expected to be delivered before December 25th.
I'm travelling and not at home. Can I place an order now, and have it shipped at another date?
Yes, just add a note to your order about when you will be home, and we will ship your cargo bike accordingly.
I'm local and was going to pick up my bike to avoid shipping costs. Can I get a $399 discount on my bike instead?
Yes, email info@bunchbike.com and we'll be able to do this for you.
Is there a way to finance my bike purchase?
Yes, we have a 3-year financing option for our cargo bikes. Select "Klarna: Pay over time" as your payment method at checkout.